Everything you need to know about driving the Coral Coast Highway in your electric vehicle.
At 1,250km in length, travelling the entirety of the scenic Coral Coast Highway in an electric vehicle may seem an unlikely feat. But, with careful planning and a little knowledge of your charging options, it's entirely doable.
Night 1: Cervantes / Jurien Bay (~200km)
It'll only take around half a charge in a Tesla Model 3 (said to have 400-500km range) to get from Perth to Cervantes or Jurien Bay, where fun-loving sea lions, exhilarating sky-diving adventures, and bountiful fishing trips await.
Where to stay
Pull up for the night at Pinnacles Edge Resort in Cervantes. Their self-contained apartments will see you resting in comfort while your EV charges outside (free for guests). If you find yourself a tad further north in Jurien Bay, the Jurien Bay Tourist Park offers a similar deal.
Where to charge
The AMPOL service station in Jurien Bay has CHAdeMO (a fast-charging system compatible with most electric vehicles), DCFC, and CCS DCFC charging ports available from 7am to 6pm. Use them for a top-up at a rate of $50 per hour. Call ahead to let them know you're coming.


Night 2: Geraldton (~200km)
The next stop is the Coral Coast's only official city, home to a thriving cafe culture and some of the best windsurfing this side of Perth. While in town, visit the HMAS Sydney II Memorial and Museum of Geraldton or take a scenic flight out over the Abrolhos Islands and Hutt Lagoon.
Where to stay
Book a stay at the sleek, modern Gerald Apartment Hotel, just 200m from Town Beach. While sipping cocktails on the rooftop, you can have your EV topping up in the parking lot.
Tenting it this trip? Belair Gardens Caravan Park has you and your EV charging needs covered.
Where to charge
An EV will easily make the Jurien Bay to Geraldton drive. But, if you're a little nervous, pull into the Mignegnew Turf Club (three phase 32A) or Dongara Denison Holiday Park for some extra juice (charges may apply).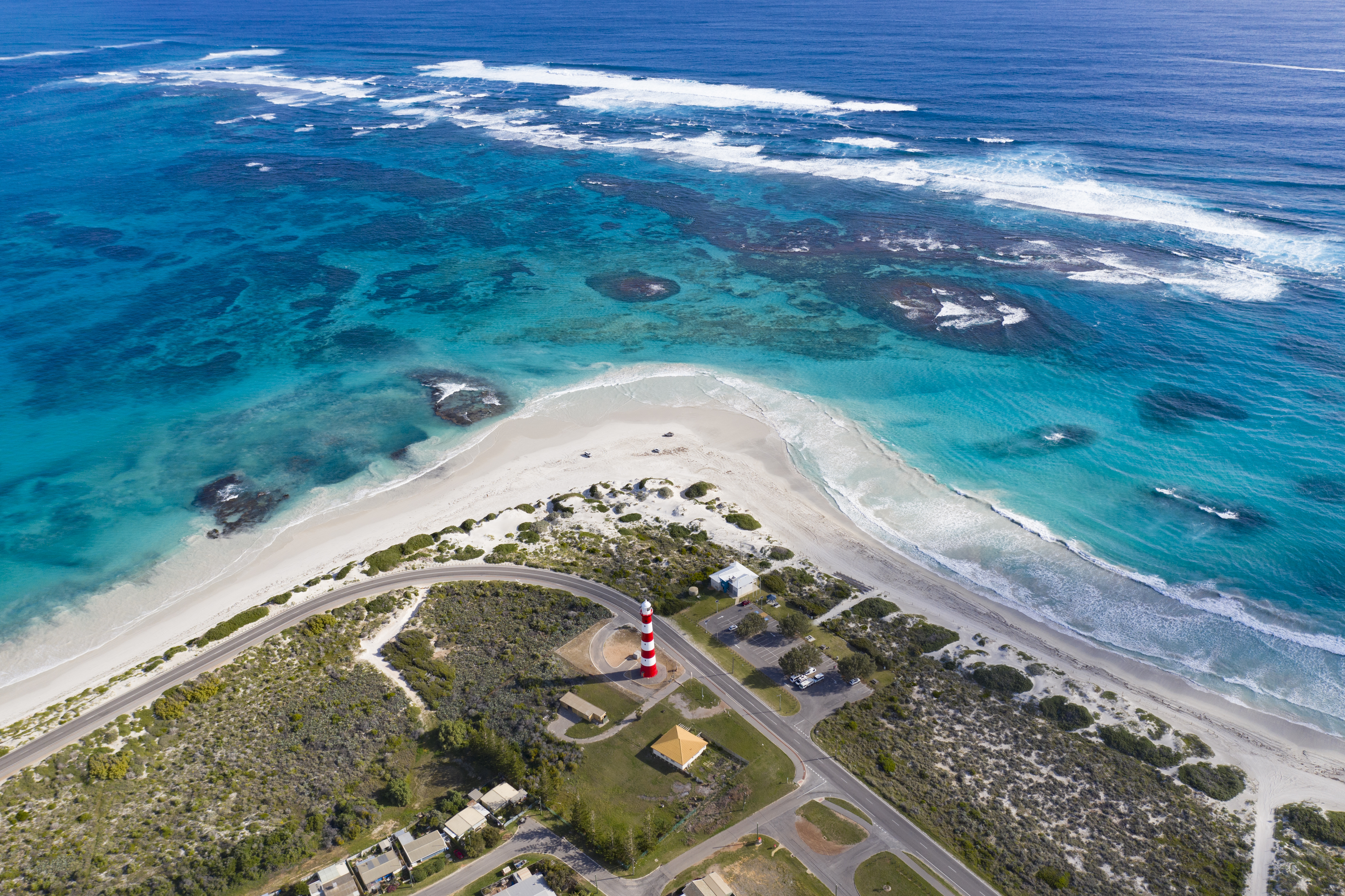 Night 3: Kalbarri (~150km)
Roll into Kalbarri – via the pretty-in-pink Hutt Lagoon – and spend the rest of the afternoon at your leisure. Adventurers can drive to the Kalbarri National Park and head out on one of the many hikes through the canyons. The less adventure-inclined can have a similar experience (less the physical exertion) standing high above the gorge floors on the Kalbarri Skywalk.
Where to stay
Retreat to a quiet stay away from the hubbub of the main road at Kalbarri Edge Resort. Their self-contained studio rooms and spa suites are generously sized for a comfortable stay.
Where to charge
While sunning yourself at the beach, leave the car to charge at the Kalbarri Visitors Centre (Tesla Model S and X, and Three Phase 32A chargers). If you need to charge sooner than Kalbarri, stop at the Horrocks Community Centre or the Shire of Northampton RSL Hall for a quick boost (charges may apply).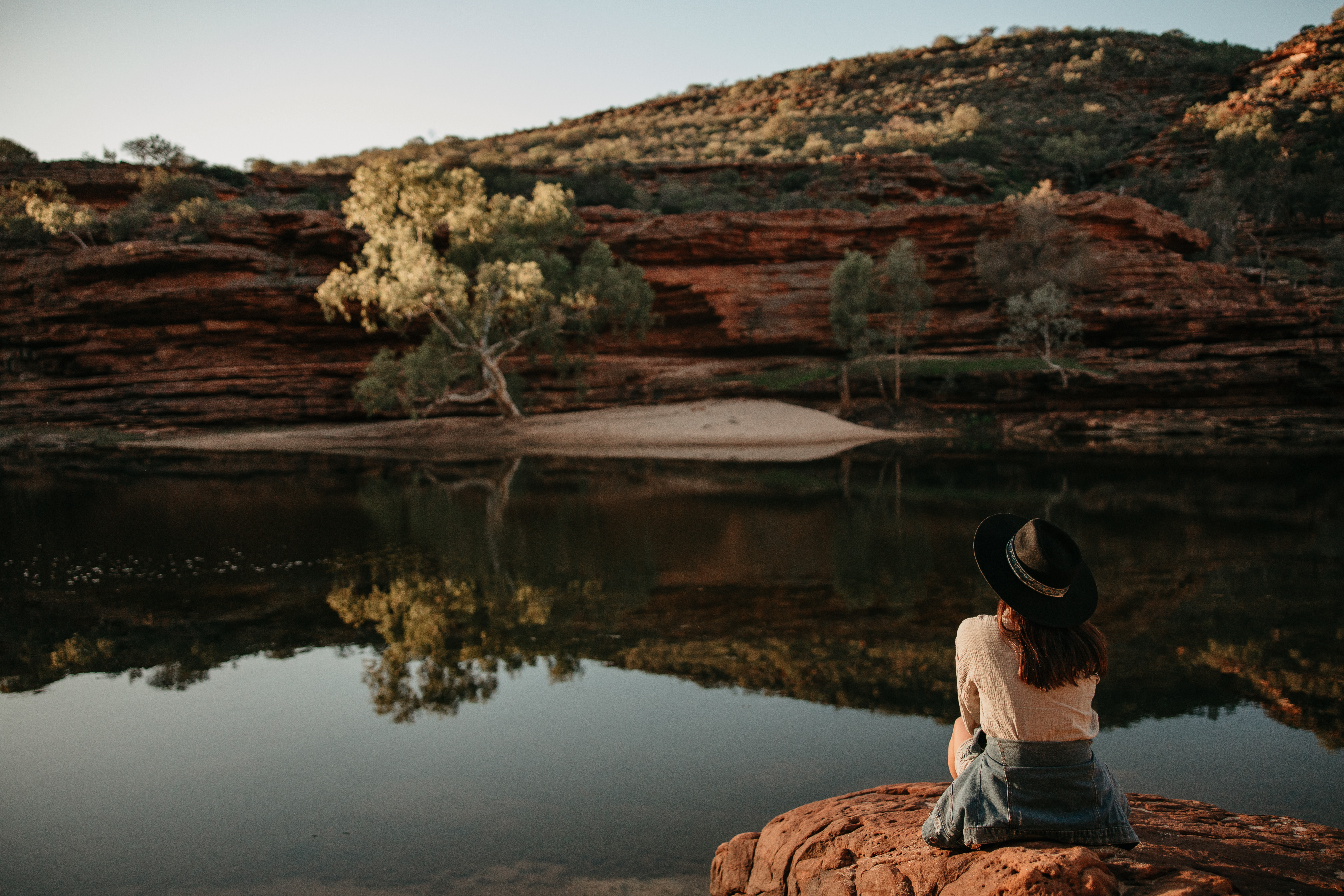 Night 4: Monkey Mia (~400km)
Chance a sighting of the abundant marine life in the Shark Bay World Heritage Area at Monkey Mia. Renowned for its curious dolphin population, this tiny resort town is also the gateway to dugong, ray, and turtle encounters.
Where to stay
Embrace the beachfront lifestyle with an overnighter at RAC Monkey Mia Resort. There's the option to stay in a villa or room on the main resort grounds or camping sites for the more budget-conscious. While you're there, juice up the car, ready for another big day of driving ($0.45/kWh).
Where to charge
At around 400km, this is the longest leg on the EV journey and will test your single charge range the most. Though, it's unnecessary to go the whole distance without a top-up, with charging points available at the Billabong Homestead, Overlander roadhouse, and Ocean Park Aquarium.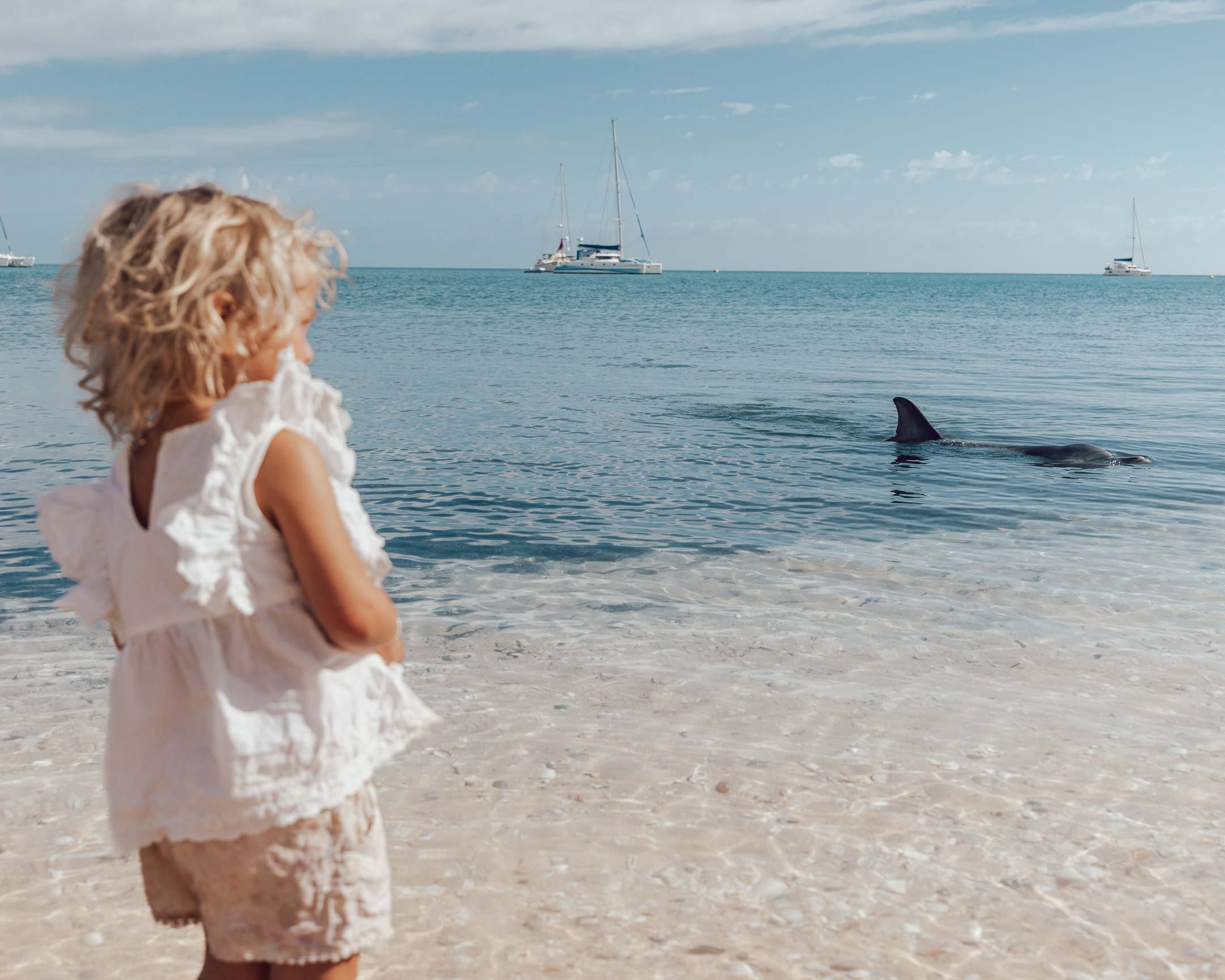 Night 5: Carnarvon (~350km)
Stock up on all things fresh with a quick lap around Carnarvon's fresh fruit and veg trail, the Fruit Loop. Don't forget to stop for a photo at the cactus gardens and Humpty Dumpty water tank along the way. End the day with a sunset picnic on The Fascine.
Where to stay
Pitch a tent at Wintersun Caravan and Tourist Park. Or, for something a little more comfortable, look into their onsite vans and chalets. On the other side of town, Hospitality Inn Carnarvon offers an equally comfortable stay in their single and family rooms.
Where to charge
On your way to Carnarvon, stop at the Wooramel Roadhouse for a coffee and quick charge ($12.00/hr). Once there, the Carnarvon Seachange Apartments, Carnarvon Motel, and Outback Oasis Caravan Park have charging facilities.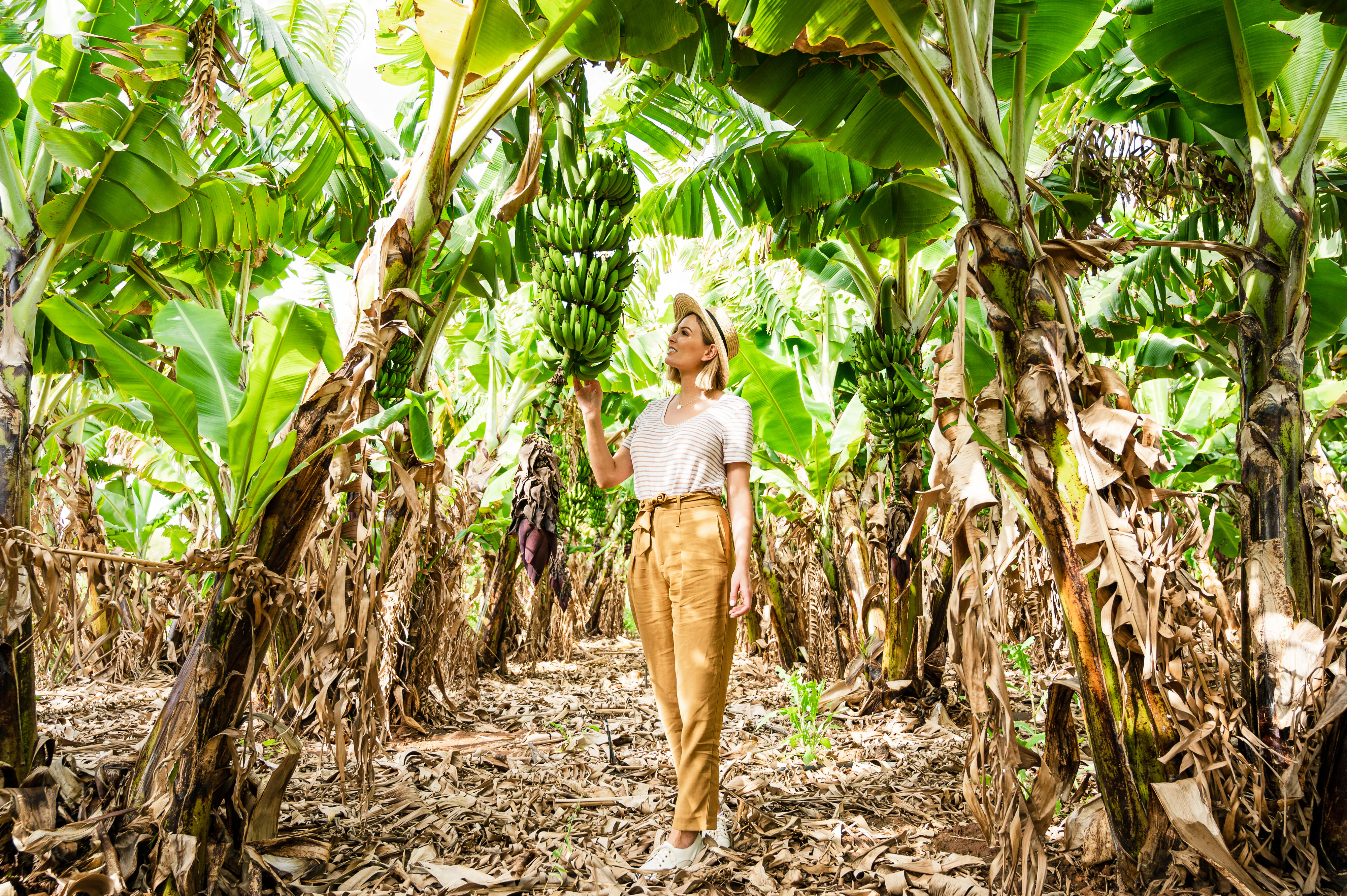 Night 6: Coral Bay (~240km)
Meet the Coral Coast's most revered residents, the whale sharks, on a whale shark tour in Coral Bay. Prefer to stay closer to shore? Snorkel sections of the Ningaloo Reef just steps from the white sand beaches. Then, refuel with a classic pub feed at the tavern before returning to the bay to watch the sunset over the ocean.
Where to stay
The rooms and apartments of RAC Ningaloo Resort Coral Bay are just a stone's throw from the turtles and rays of the Ningaloo Marine Park. Handily, they also have EV charging facilities. Post snorkel, kick back on your balcony with views of the bay while you let your car fill up.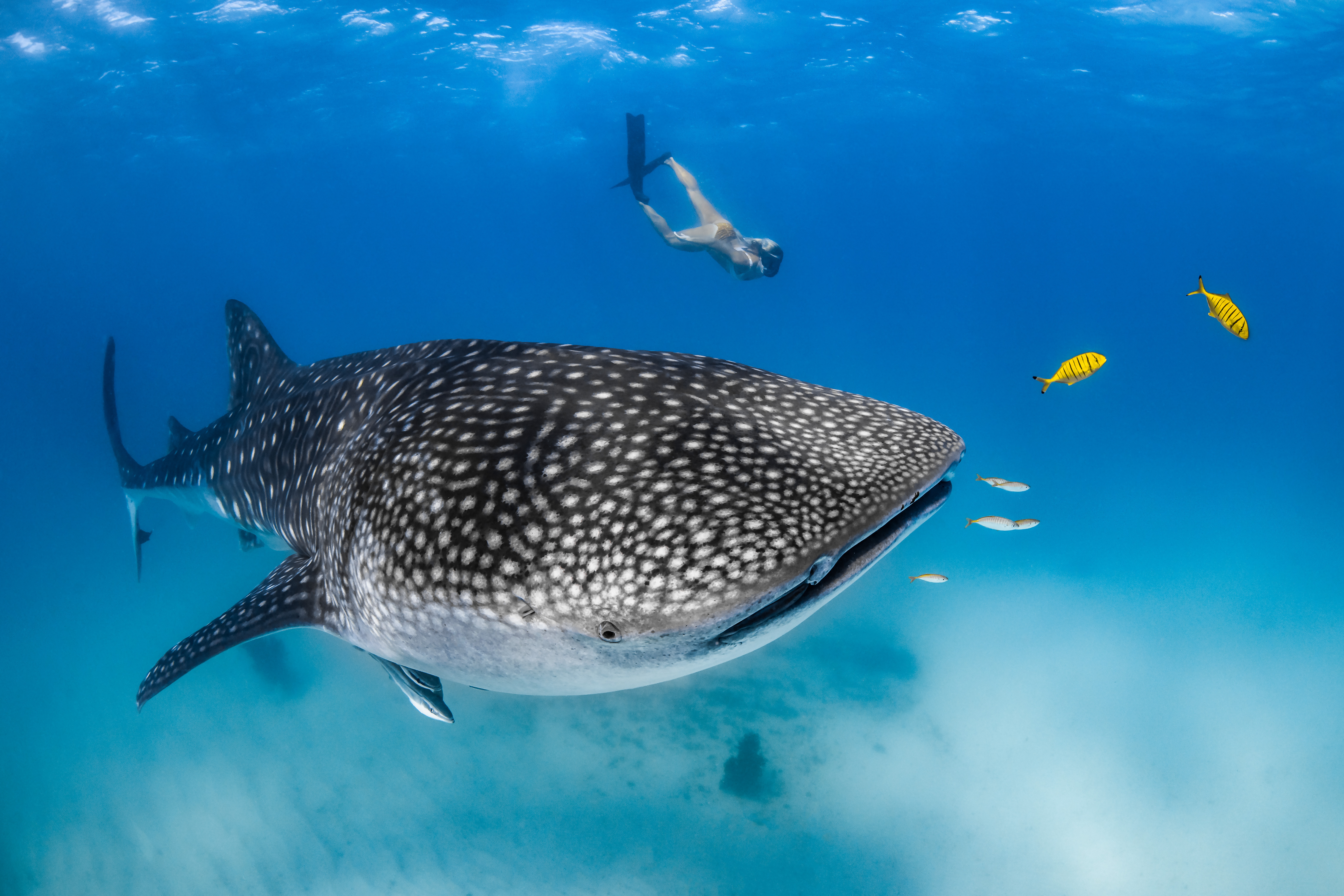 Night 7: Exmouth (~150km)
Missed the whale shark tours in Coral Bay? They also leave from Exmouth, where you can spend the day aboard a catamaran, swimming and snorkelling with all manner of Ningaloo Reef marine life. While away the evening with some live music and locally brewed beer at Froth Craft Brewery.
Where to stay
1km from Exmouth town centre, the RAC Exmouth Cape Holiday Park has everything you could need in a stay. Opt for a hassle-free cabin stay, or pitch a tent on one of the powered lots. Three Phase 32A outlets will keep your car powered, while the brand-new pool and recreation area/camp kitchen will keep the family entertained and fed.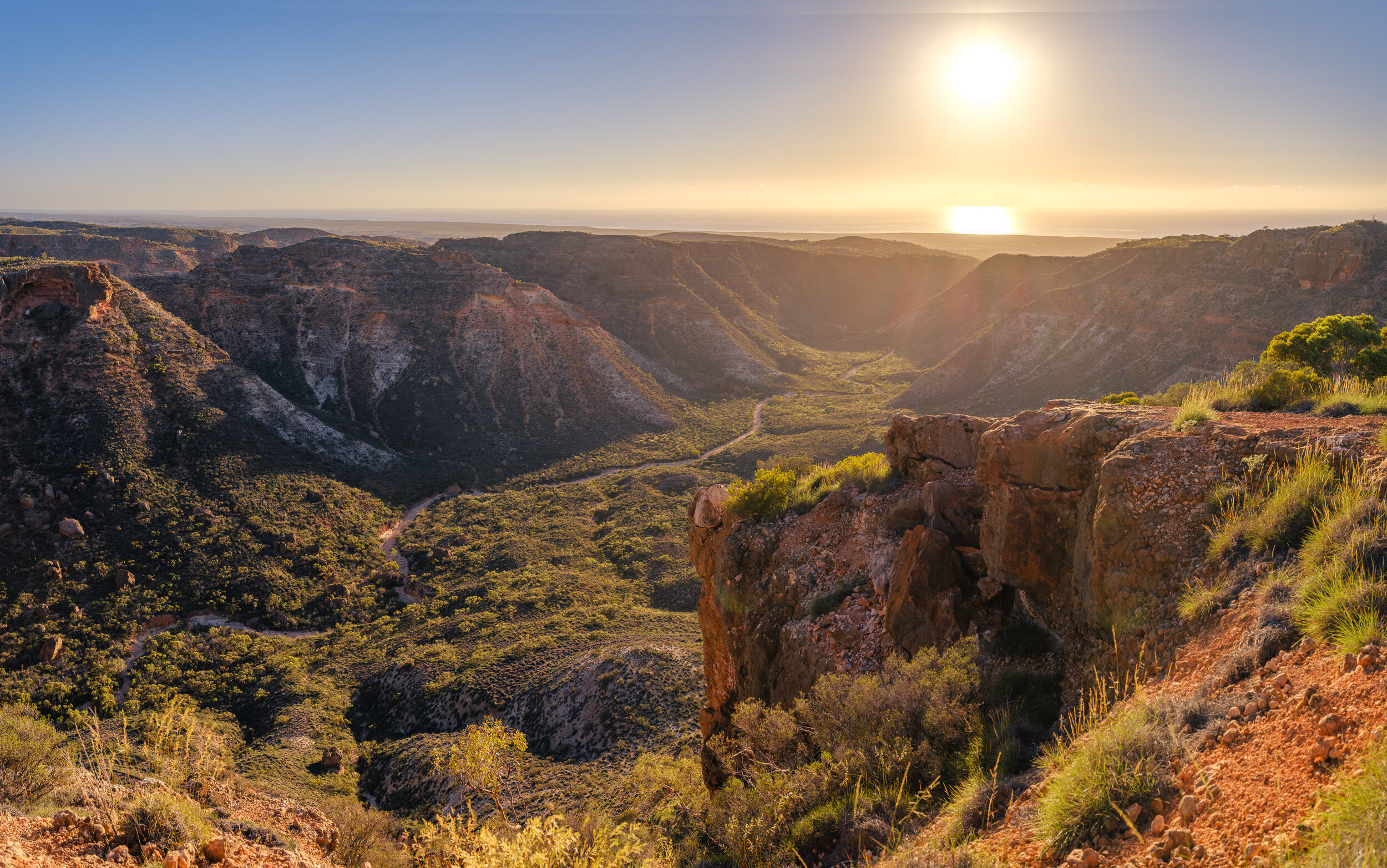 For more information on charging points available to you along the Coral Coast Highway, visit RAC's website.